Welcome!

Parents for Skateparks seeks to connect kids of all ages to resources for building skateparks in their very own neighborhoods. We support skateboarding advocacy in all shapes and sizes, and by people from all walks of life, with or without children of their own. Our work is focused on expanding the traditional "stroller set" paradigm of playground design and construction to include and encourage the skaters of the future. We believe this is a positive way to help our kids be happy, healthy citizens of twenty-first century America.
Support the Lake City Skatespot


Parents for Skateparks salutes Skate Lake City founder and area resident Kevin Hilman, Seattle Parks & Recreation, and all the volunteers working to bring a 10,000 square foot skatespot to Lake City! A sketch of the proposed spot is shown below, along with the final design rendering: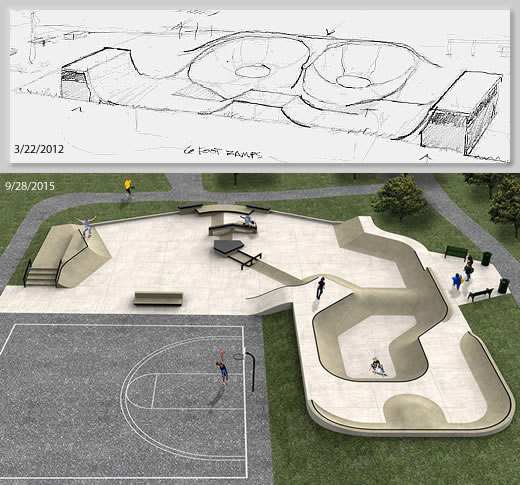 For emerging details, news, and ways to participate in Seattle's newest public skatepark project, send email to Kevin Hilman. Thanks for your support!